Happy Customers
GoWest took my old, outdated website and turned it into a professional, search engine friendly format with very good results already showing up on the engines after only a few weeks. If ...
GoWest on Facebook
Website Maintenance: One-Stop Solutions for Ultimate Peace of Mind
We Make It Easy to Keep Your Website Up To Date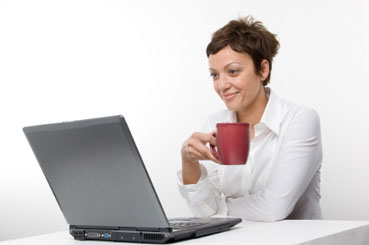 To keep up with a changing world, your website should be flexible, and easy to update. We specialize in custom websites that are easy to modify and expand anytime.
Whether taking advantage of our easy to use content management systems or simply looking to freshen up an existing site, GoWest Web can help keep your information up to date, and keep your customers coming back, at a cost you can afford.
Security and Savings With Our Hosting & Maintenance Packages
Peace of mind starts with service you can trust. Our custom website design, web hosting and website maintenance services are the perfect combination for a solution you can depend on.
We'll update your site any time you request - simply send us your changes via email and consider it done. In addition to simple updates, we can also offer solutions for search engine optimization, increased usability and enhanced presentation of your content.
Save time and reduce hassles with GoWest Hosting!
By handling your web hosting and related services in conjunction with website maintenance, we can provide a one-stop, one-call solution for everything related to your site, without the hassles and restrictions of a third-party web hosting company. From email setup to FTP help or database support, we are happy to share our experience in every area to help you succeed (see our extensive online web hosting tutorials). In addition, every customer who hosts with GoWest Hosting receives an hourly discount on website updates and custom programming services.
Full Service, Full Control, Full Confidence
As part of our affordable hosting plans, every customer receives complete online access to a personalized webspace control panel, with the ability to create new email accounts, view complete up-to-the minute traffic and search engine statistics, add more sites, manage databases and fine-tune other important website settings. In addition, every GoWest Hosting account includes free web-based and POP3 email, with generous storage allotments and unlimited accounts.
Our website maintenance and hosting combination package includes detailed website statistics reports sent to you in a customized format via email, with just the data you need to see each week, clear and simple. If you are looking to track your web marketing results or target any particular audience, your site traffic reports are the perfect tool. We make it easy to track and understand this valuable marketing information.
Content Management - Keeping It Fresh
Keep your small business website up-to-date with our custom content management systems! We will seamlessly incorporate a dynamic photo gallery, guestbook, blog or other easy-to-update content into your site's design so you can keep the content fresh and the information current. Realtors, restaurants and other public professionals love our custom listings systems, allowing any company employee to easily maintain constantly-changing content, such as real estate listings, catalog products or daily dining specials with a simple, secure online system.
For a quick up-front estimate, call our Utah office: 435.644.8523 or send email now