Happy Customers
The business cards are beautiful. The lettering is perfectly sharp, the color is "spot on". The finish of the card is just right, too. Perfect - thanks very much, I will come back ...
GoWest on Facebook
Web Marketing: Online Advertising & Image Solutions
Affordable, Effective Internet Marketing Strategies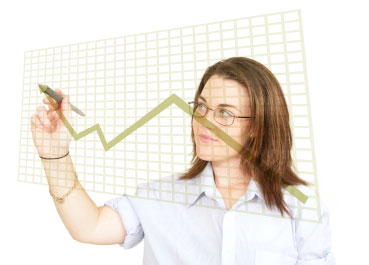 With a professionally designed website and well-managed content, your possibilities online are endless. We empower you to pursue those opportunities with ease and confidence.
From search engine advertising to social marketing, the key to successful search engine ranking and exceptional website traffic is a combination of science, art and intuition, which only come from experience.
Success From the Ground Up
Search Engine Optimization (SEO) is more than just key words and phrases. Your site's core code can either attract or repel the 'spiders' that crawl the web, indexing content and ultimately assigning importance to your site. If the html surrounding your key content is clean and valid, your target terms and keywords are given a higher weight.
Every site we build is guaranteed search engine friendly, and every page is treated as a chance to be ranked for specific key search terms. We work with you to find the key phrases, target markets and specific intersite relationships that are right for you and your business, and weave them into the underlying structure and code of your web pages. If we are creating a new custom website for you, SEO is included at no additional cost.
When it comes to search engine strategies, your code counts.
Many of our custom website design clients experience first page Google ranking for their preferred keywords automatically!
Get to Know Your Customers
With GoWest custom website design, web hosting, or website maintenance services, you'll get access to powerful web traffic reporting tools, providing in-depth information about your site's visitors, and the ways they discovered you online. Our custom web traffic reports contain a wealth of data, including search terms, referring sites, pages visited (with length of visit), geographic location, number of unique visitors per day/week/month and more - everything you need to maintain a smart and flexible strategy for building your online presence.
Remember, "social marketing" isn't just about your business. Despite all our impersonal, anonymous online conveniences, people still like to know who they're dealing with. By combining a friendly, appealing graphic brand with an easy-to-use, personalized online experience, your website will make more than just a first impression.
Location, Location, Location ... and Content!
Just like a bricks-and-mortar storefront, there's more to attracting customers than having a sign in the window, or a flyer on a bulletin board. Utilizing paid strategies like search engine advertising, email marketing campaigns and graphic banner ads, along with public resources like discussion forums, viral marketing, social networking sites and good old-fashioned in-person smiles and handshakes, we'll guide you through the process of getting your site in front of your potential customers, wherever they may be.
Find and attract your customers, and keep them coming back!
When you've seen one website, you've seen them all. Not exactly true... but people are restless, and the web is a big, fast-moving place. To stay on top and keep your customers' interest you've got to change things around from time to time, adding new articles, photos, products or announcements, to provide something of value to your website's visitors on an ongoing basis. We make this much easier than it may seem.
From self-administered e-commerce websites to our easy-to-use content management systems, your custom website will be a solid, active link in your internet marketing chain.
Whether reviewing your existing pages as part of a GoWest website maintenance package or creating a brand new site for your company, we'll provide the tools to keep your content fresh, without breaking a sweat, or your budget.
For a quick up-front estimate, call our Utah office: 435.644.8523 or send email now