Happy Customers
Looks Great! Functions wonderfully! Thank you for your assistance with this project... the quality of your work is outstanding!
GoWest on Facebook
Custom Programming: Application Development & Subcontracting
We Do the Heavy Lifting for Your Custom Website Projects!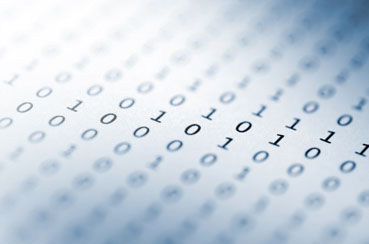 Everybody has a comfort zone, and we help you work within yours. In addition to custom website design and full-service web hosting, we also provide a wide range of programming services.
Our programming clients include professional web shops and website developers across the country, and around the world.
For help with Javascript, jQuery, CSS, PHP or ColdFusion programming and complex database-driven ColdFusion content management systems, we can meet you half way on any project, helping you achieve the results you and your customers expect.
Complete the parts of the project you like, and we'll handle the rest!
At GoWest Web, our purpose is providing solutions. For a number of small to mid-size website design shops, one of the largest ongoing challenges lies in managing the variety of requests for custom features, dynamic options, e-commerce modifications and database-driven content. While learning and growing your skillset is part of the job, trying to master all the aspects of website design and programming can be an unrelenting challenge. This is where we come in.
Whatever the need, we can help! In addition to our experienced team of in-house design and programming experts, we work with a broad network of web professionals all over the world, to bring you a remarkably diverse set of resources for anything you, your projects and your customers require. From custom graphic design, css and html to complex dynamic applications, we've got you covered.
Developers and Their Customers Love Our ColdFusion CMS
We've been providing custom ColdFusion content management systems (CMS) to our own custom website design customers and other developers all over the world for several years. We provide simple solutions for your customers to update their own website content, blending the results seamlessly into any existing or new graphic design and theme. Contact us to find out how we can bridge the gap between you, your clients, and your comfort zone with our custom ColdFusion / mySQL CMS built just for you, at competetive subcontractor prices!
Cartweaver Ecommerce is Our Specialty
As experienced users of Cartweaver E-commerce software, we've created a number of custom modifications, plugins and enhanced features for the popular Cartweaver ColdFusion platform.
From simple image uploading routines to custom product displays, advanced admin reporting features and dynamic SEO enhancements, we can help with anything you need to create the perfect Cartweaver E-commerce website. Ask about our existing flat-rate modifications, as well as reduced hourly programming rates for Cartweaver users.
Host with GoWest Hosting and Save
We want you happy, in every way possible. We'll take the hassle out of web development and hosting with combined discount packages for custom website design and affordable web hosting. Ask about our reduced hourly programming rates for GoWest Hosting customers!
For a quick up-front estimate, call our Utah office: 435.644.8523 or send email now