Happy Customers
You were right... the new website is easy to manuever, and adding content with your CMS system is a snap! Thanks GoWest for a job well done!
GoWest on Facebook
Content Management: Custom CMS Solutions
Make Changes to Your Own Site... From Anywhere, Anytime!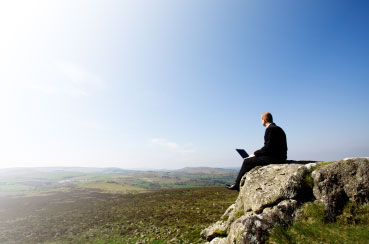 Your website is only as good as its content, and keeping that content fresh is an ongoing job. We specialize in dynamic content management systems designed just for you!
Whether updating a simple calendar of events or managing a large catalog of real estate or vehicle listings, we provide the tools to keep your site content up to date, with ease.
Make changes anytime, from any computer, with a simple, secure Content Management System from GoWest Web.
Contact us for pricing on your own custom CMS or browse our web design portfolio for examples of our CMS-based websites. Be sure to ask about our simple cms/e-commerce combination!
Get a handle on your website content with a CMS built just For you!
At GoWest Web, we believe in keeping things simple. This includes the way we interact with you, and the way that you interact with your website. We have years of experience with website design and, just as importantly, with maintenance and updates of the hundreds of sites that we've published for clients all around the world.
We bring that experience to you, with our simple ColdFusion Content Management System, allowing you to add photos, change wording, even add pages or upload documents, from any computer with an internet connection.
Some Things Never Change - Your Website Shouldn't Be One of Them
Search engines like new content, and so do your potential customers. We have an excellent track record with Search Engine Optimization and search results ranking, based largely on the search-engine-friendly coding methods we use on every page of every site.
Part of any good search optimization strategy involves keeping your content updated, adding new items of interest on a regular basis. We make that extremely fast and easy with a custom CMS built just for you. Log in to your secure, simple website control panel to view, edit, upload or delete just the parts of the website that you actually need to manage - we handle the rest.
Or, We'll Just Take Care of the Works
Whatever your requirements, we specialize in simple solutions, done right, which means not overbuilding, overthinking or overselling our services. In addition to robust database-driven content management systems, we can also handle simple updates to your new or existing website for you, via email, on a regular or per-incident basis. Ask about our easy website maintenance options, as well as our affordable hosting and maintenance packages.
Subcontracting Welcome - No Job Too Large or Small
In addition to custom website design, we also provide a wide range of CMS subcontracting and custom programming services. We work with developers and designers around the world, providing high-level ColdFusion / mySQL application development, e-commerce modifications and support and general help with javascript, css, jQuery, ColdFusion, php, mySQL and more.
Contact us at any time with your questions, requests or inquiries.
For a quick up-front estimate, call our Utah office: 435.644.8523 or send email now